We had a couple of comments from an ergonomics blogger with a focus on guitars. I thought I'd link to his site as well as to an interesting project.
The first site will be great to keep an eye on for the music enthusiast looking for a few ideas in the arena of body-friendly instrument design. There's already a plethora of awesome material so check it out!
The second site is to a guy building his first ergonomic guitar. The post I'm linking to hear is an interesting read for his motivation and ruminations on the shape of a guitar.
Here's an example of the design he's working with now: (Forshage)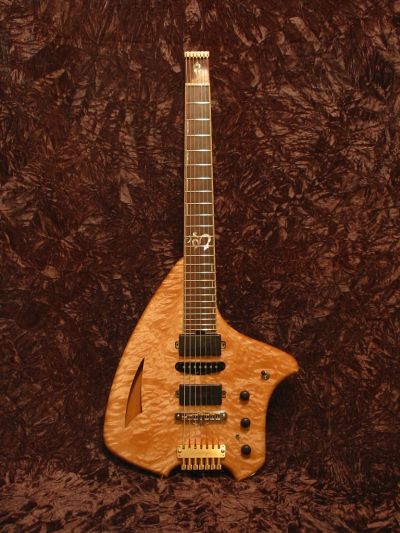 I want to thank Robert Irizarry for bring his site to my attention! 🙂
Technorati Tags: guitar, ergonomics, project